When your smile isn't properly straight, it may cause several problems. This includes problems biting and chewing,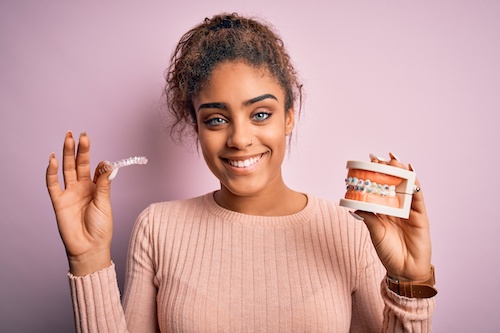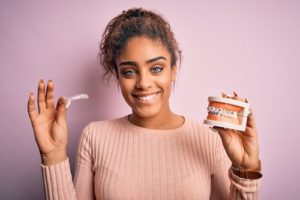 speaking, and a smile that you may not want to show off. We can fix these problems with proper orthodontics. Our team at Lovett Dental Pearland offers a wide range of solutions that could significantly improve your smile. We encourage you to meet with your orthodontist in our office to get the care you need.
When Should You See Orthodontics?
It is always a good idea to meet with your orthodontist whenever your dentist recommends it or unhappy with your smile. Our orthodontic services can be applied to both older children and adults. They can work very well to improve your smile, giving you the look you want while also encouraging your teeth' healthy development. We encourage a visit to the orthodontics department if you have:
Teeth with poor alignment
Gapped teeth
Underbite
Overbite
Tooth crowding
The goal is to give you the best improvement to your teeth alignment as possible in every situation. The type of options we offer is often based on the conditions and your specific desires.
What Type of Orthodontic Services Are Right for You?
Orthodontics is a versatile area. We offer more options than you may realize to improve even some of the most significant misalignments. Our goal is always to provide you with the best improvement possible. Our orthodontist may make more than one recommendation to you. Some of those may include the following:
Traditional Metal Braces: The investment in traditional metal braces is one option. These have improved significantly over the years. They are not flattering and far more comfortable than older methods. They are still visible, though there are some ways to minimize their appearance. Over time, we will tighten and adjust the braces to change the alignment of your teeth.
Clear Braces: Clear braces can be just as effective as metal braces for most people. Many are made of clear ceramic material. This makes them much more difficult to see, and that may be what you want. Many people like this option because it improves their smile during treatment, but they still need to be tightened frequently.
Clear Aligner Trays: Instead of attaching brackets to your teeth, we will use a clear tray that slights into place over your teeth with this type of orthodontics. It is designed to apply even pressure and adjust your teeth with excellent precision. This method is very effective. Many people like it because it takes much less time to improve your smile. It also allows you to take the tray out for better oral health care. For many of our orthodontics patients, this is the best overall option.
Getting Your Teeth Healthy Is Our Goal
At the heart of the process of any of the orthodontic services or other types of treatment we offer is improving the health of your smile. That may mean giving you access to other services in our practice that can further help you. We may encourage you to meet with our team for:
Remember that anyone of any age may benefit from orthodontics. If you had the way your smile looks, we encourage you to come in for an appointment.
Choose to Improve Your Smile with Lovett Dental Pearland
Schedule an appointment with our orthodontist and start working on ways to improve your smile. Our orthodontics team is here to help you with innovative solutions and outstanding orthodontic services you can trust. To learn more, call Lovett Dental Pearland at 254.275.6542 to schedule a consultation.