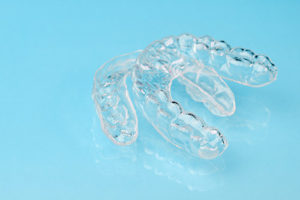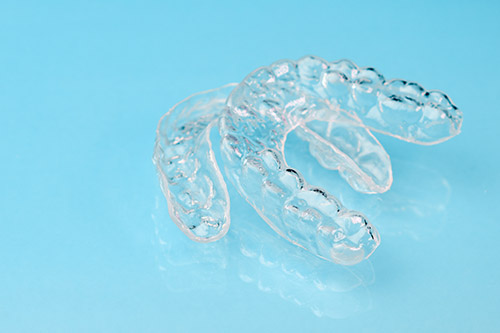 For teens and adults, teeth straightening can seem like an impossible situation. You may want to have straight teeth, but you're not sure about braces. Clear aligners can be an excellent solution. Clear aligner trays are designed to provide the best in teeth straightening. They can work very effectively and without a lot of the drawbacks of traditional braces. At Lovett Dental Pearland, we're happy to talk to you about how well they fit your needs.
How Do Clear Aligners Work?
Clear aligners are a type of orthodontic appliance. They are made of a clear acrylic material that is very durable. The trays are removable, which means you can take them out to brush your teeth and floss each day or for those situations where you need to have a perfect smile.
Clear aligner trays are designed specifically for the shape and structure of your mouth, applying just a small amount of pressure on each of the teeth to move it into place. You'll need to have these replaced every few weeks to keep the progression moving forward. Clear aligners like this are available to help with teeth straightening for both older children and adults.
What Makes Clear Aligner Trays the Ideal Solution for Teeth Straightening?
Clear aligners are considered one of the best options in teeth straightening available today. Many of our Lovett Dental Pearland specialists recommend them because of how efficient and effective they can be. Some of their benefits include:
Effective moving your teeth into the proper position, sometimes faster than other braces.
They're clear, which means most people will not notice them in your mouth.
They are removable, which improves oral hygiene habits.
Clear aligner trays don't require tightening like braces do, reducing the discomfort they create.
They are easier to maintain overall.
You can eat just about any food that you want with them.
With fewer restrictions and numerous benefits, you may prefer clear aligner trays for your specific needs. Our Lovett Dental Pearland team can provide a comprehensive overview to determine if they the best choice for you.
Why Should You Get Teeth Straightening?
There are numerous benefits to teeth straightening. It is generally worth the investment because it can improve the way you bite and chew. It can also help to improve the way your jaw functions, reducing friction. For some people, it means closing gaps and getting rid of crooked teeth. This may reduce the onset of dental problems, including early tooth decay. You may also benefit from the confidence of having a healthy, beautiful smile.
How Can You Get Clear Aligner Trays in Place?
After an exam, our team will show you what clear aligner trays look like and discuss the steps in caring for them. We'll talk about the process, including how long it can take. Then, you can expect the following:
Measurements are taken to get a good idea of the positioning needs you have.
Your clear aligners are customized for your specific needs and to ensure a comfortable fit.
You'll learn how to use and care for them, including how and when to remove them.
Clear aligners do need to be updated every few weeks.
Each time you come in, your progress is reported to determine if the product is working for you and what changes are necessary.
Clear aligner trays can be an excellent investment, especially for those who do not want to have metal or ceramic braces. Teeth straightening is possible for many using this product.
Trust Us with Your Smile – Call Lovett Dental Pearland Today
Are clear aligners for you? Now is the time to find out. Teeth straightening solutions like this can significantly improve your smile and give you the confidence you need. Learn more about clear aligner trays when you call Lovett Dental Pearland at 281-416-5844 for an appointment.