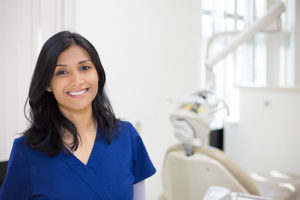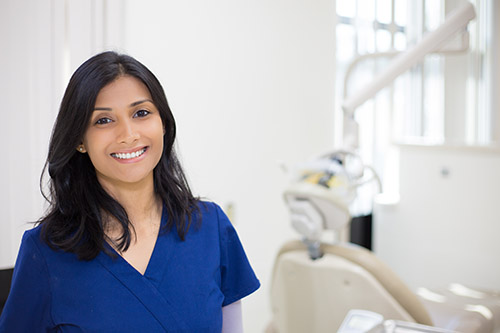 Whether you want an oral exam or more extensive work on your teeth, we can help you with all of your dental needs. Would you like to know more about Lovett Dental Pearland? Feel free to call our dental office today for a free consultation. One of our specialists will meet with you to discuss your current condition and go over treatment options.
Lovett Dental Pearland provides comprehensive dental care for all types of oral medical conditions. Our board-certified professionals offer an array of treatments and services that improve your teeth's function and appearance.
Learn More About Lovett Dental Pearland
Our Pearland, TX dentistry offers a range of services including:
General Dentistry in Pearland, TX
To maintain healthy teeth throughout your life, we recommend that you schedule dentistry services at least once every six months. The team of specialists at Lovett Dental Pearland performs general dentistry services such as teeth cleaning to keep your teeth in excellent shape. A thorough cleaning can remove plaque and tartar from teeth. General dentistry also includes services such as teeth polishing and teeth whitening.
We also recommend that you schedule an oral exam when you come to our clinic. We monitor the condition of your teeth through diagnostic x-rays, oral cancer screenings, gum disease evaluations, tooth decay exams, and restoration checkups. Regular trips to the dentist's office can prevent harmful conditions from developing in your teeth and the gum line.
Specialized Dental Services
One of the things about Lovett Dental Pearland that distinguishes us is the services we offer. We provide specialized services that treat your oral medical conditions, such as:
Root canal work
Extractions
Orthodontics (braces)
Our dental services enhance the look of your teeth while improving their function.
Get a Free Consultation on Your First Visit
Our Houston, TX dentistry office provides a free consultation when you visit our clinic for the first time. Our friendly staff is here to greet you when you arrive. We go over the details of your medical and dental history and discuss what you want to achieve for your appearance and health. If you have had any dental work in the past, please let us know.
Hygienists at Pearland, TX dentistry will meet with you to discuss your current medical condition. We may recommend a complete oral exam and assessment to determine the best treatment for you. Our goal is to provide long-term solutions to save you money and preserve your teeth for many years. Feel free to ask questions or address any of your concerns. We want you to feel comfortable during your visit!
Pediatric Dental Services
One of the things that children love about Lovett Dental Pearland is how caring and safe our environment is. At Houston, TX dentistry offices, we understand that visiting the dentist can be scary for a young person. For this reason, we make every visit as comfortable and pain-free as possible. We work with parents to ensure that children have a smooth transition through every stage of oral development.
We perform ongoing oral examinations and teeth cleaning as necessary. Whether your child needs treatment for cavities or a new set of braces, we are here to meet their needs. Lovett Dental is here to take care of your child from infancy through adolescence into adulthood.
Contact Lovett Dental Pearland Today
To find out more about Lovett Dental Pearland, contact us to schedule a free consultation. You can reach us at 281-416-5844. We are here to help you with all of your dental needs.