Whether you have young children or teenagers at home or live with aging parents, you need reliable family dentistry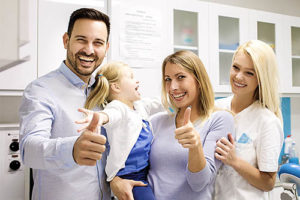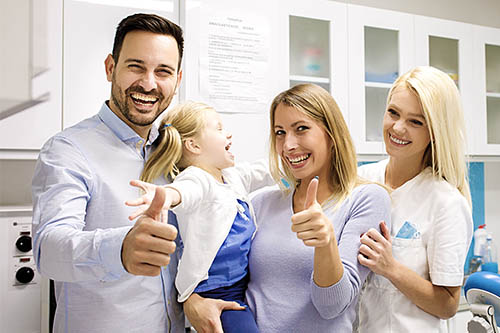 for every member of your household. Family dentistry services provide a centralized location for all your oral health needs. At Lovett Dental Pearland, we provide adult and pediatric dentistry our clients' trust. Reach out to us to learn more about the importance of finding the right family dental practice at 281-416-5844.
Family Dentistry Services
Whether you have a young child with their first tooth or a middle schooler ready for braces, finding the right dentist for the entire family simplifies the appointment setting process. One of the first things you can look for is a broad range of family dental services. Once you find a family dental practice near you with experienced practitioners and caring staff members, you don't have to look any further.
At Lovett Dental Pearland, we offer excellent service and patient dental practitioners to provide the kind of care you demand for your family. Our diversified services include the range needed to meet all of your family dentistry needs, including general dentistry, pediatric, periodontal, maxillofacial surgery, and endodontic care.
Range of Care for Family Dentistry Needs
As your children grow, they need a variety of treatments. Older adults often require cosmetic dentistry and other services available at Lovett Dental Pearland. Our range of services for family members of all ages includes the following:
We make it possible to schedule back-to-back appointments for yourself and your kids for general cleanings, checkups, and anything else that comes along. Life is complicated enough. You can't order dental services over the internet, but you can make it as convenient as possible to handle all of your family dentistry services at one location.
When you want a dental team that understands your unique oral health issues, see us. No matter how hard you try, some people are just prone to dental problems. We work to understand your habits and try to figure out how to avoid your teeth and gums' deterioration. Additionally, practitioners at our family dental practice work hard to customize your care and give you tips to develop an effective preventive routine at home.
Comprehensive Family Dental Practice
When it comes to teeth straightening options, we offer a variety of choices besides traditional metal braces. Many parents understand the inconvenience of wearing braces in high school and how brutal it is on self-esteem. By identifying problems at an early age, we can often time orthodontic treatment before middle school. Talk to our staff about alternatives to traditional braces, such as clear aligners and brackets.
Dental health needs change rapidly throughout adolescence and teen years. Cavities develop due to poor food and drink habits, oral hygiene may become inconsistent, and your teen may resist developing habits that can help them keep their teeth for a lifetime. Sometimes, it may seem as if your child listens to everyone but you. At Lovett Dental Pearland, we are happy to explain best practices and help your teen understand how they can impact oral health.
Our family dentistry services include sealants and fluoride treatments for children and dentures and dental implants for adults.
Benefits of Family Dentistry
Some of the benefits of family dentistry services at Lovett Dental Pearland include:
Convenience – When your entire family becomes our patients, you don't have to drive all over town for your family's dental appointments. Everyone in your family can receive high-quality dental care all under one roof.
Dental history – As our patients, we will maintain your family's dental records, so we know their dental histories. Our staff can use this information to prevent potential genetic dental issues as well.
Family-friendly – Our staff includes dental professionals that have extensive experience with children's dental appointments. We are prepared to make your children's dental experience as comfortable as possible.
Sedation Dentistry
From dental crowns to tooth extractions, we strive to make your visit with us as comfortable and pain-free as possible. We offer sedation dentistry to relieve your anxiety during complicated procedures such as root canals. If you suffer from dental anxiety, we can use sedation dentistry during routine services as well.
Make Lovett Dental Pearland Your Family Dentist
When you need one-stop shopping for family dentistry needs, come to Lovett Dental Pearland. Contact our family dental practice at 281-416-5844 today for more information or schedule an appointment with our licensed dental professionals.